MONITORING & MAINTENANCE
---
FULL SUPPORT FROM OUR TEAM OF EXPERTS
MONITORING & MAINTENANCE
---
FULL SUPPORT FROM OUR TEAM OF EXPERTS
ALARM MONITORING
In the unfortunate event that your Intruder alarm system is activated you can rest assured that a team of experts are on hand monitoring your alarm system twenty-four hours a day seven days a week, they will call key-holders to a single detector activation and Police and key-holders if two or more detectors are activated within a specified time window. If your Intruder Alarm is fitted with Smoke detectors and are activated this can also be passed onto key-holders as well as telephone line faults, mains failure and a hold up alarm activations.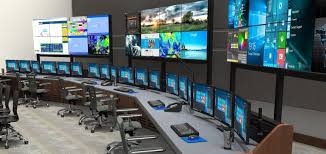 ALARM MAINTENANCE & TAKEOVERS
Real peace of mind can be achieved with the knowledge that your alarm is being regularly serviced tested and maintained by one of our dedicated maintenance team.
We will visit your property either once or twice a year dependant on your system's needs.
One of these maintenances we can perform remotely without the need for you being at home (subject to system) and we can offer competitive maintenance packages for all the mainstream brands of intruder alarms.
---
We offer; 24-hour support both remote and telephone, 4-hour response in the event you require an engineer in an emergency and a dedicated knowledgeable team who can help you when required.
Some insurance companies also offer discounts to policy holders who have their alarm system maintained by a NSI Gold accredited company.
In the unlikely event you require support with your alarm in between visits, our dedicated support team can be contacted.
Any support that can be provided over the phone is free of charge and most of the systems we install can be remotely accessed via our secure server. Most problems can be solved without a visit to your premises or silenced until a visit from one of our maintenance team can be arranged to suit you.
Our dedicated maintenance team will contact you to arrange a mutually agreeable date to service your system a month before the maintenance is due, we take all the hard work away and ensure your system is always fully serviced and reliable.